Part 2 of Valencia! I'm still in the vacation mood and I'm starting to get addicted to it. For today, I will show you how day 3,4 and 5 went. I do have to WARN you before opening this post. There is going to be a lot of delicious food pictures in this one! 
We were craving for sushi and decided to try it in Valencia. I've heard a lot of good things about eating sushi in Spain. The fish is super fresh and that makes the sushi even more lovable. 
I have to say, this is the best sushi I've ever tasted! I can't believe how delicious this was and I couldn't stop talking about it. I even ate the sushi's that I never choose myself when I'm in the Netherlands. Definitely going to try more sushi when I'm going back to Spain.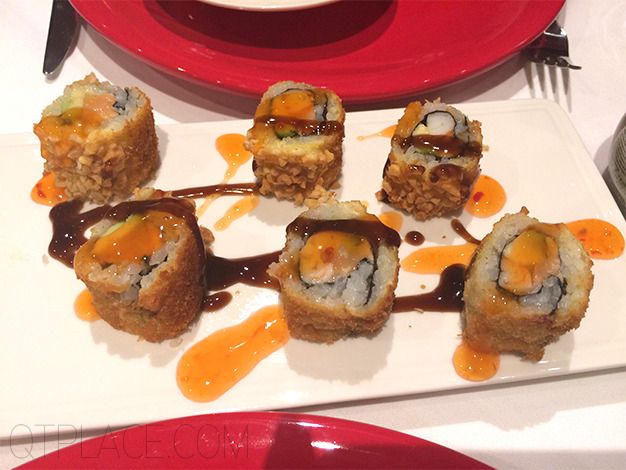 Day 3! We went to visit the L'HEMISFÈRIC and the L'OCEANOGRAFIC. Even though we didn't get to visit the place at night for partying I still enjoyed going here very much. The buildings looked amazing and I'm glad we did this. We first went to the L'OCEANOGRAFIC. We saw some beautiful sea creatures in there including; dolphins, different types of fishes, seals and more! 
After that, we decided to watch a movie. This cinema is so unique and it's definitely worth watching. An IMAX 3D cinema and you're able to watch movies while laying down. We watched the movie "Jerusalem".
This is us getting crazy in the 3D IMAX cinema. We needed to wear a helmet looking thing on our heads. The reason for this is so that we were able to choose a language like english, spanish, italian and german. We chose for english and it was like wearing a headphone.
After visiting these amazing places, we decided to do go shopping at the AQUA MULTIESPACIO. It was very near and we still had a lot of time left. I do have to say that I didn't shop that much at all. I wanted to do a haul video but there's no purpose. The only things that I got was a t-shirt and a new gym bag. Crazy right? Didn't think I wouldn't shop that much. 
Day 4! The day won't be complete with an ice cream right? We went to Smoöy to get some delicious yoghurt ice. I asked for sprinkles and chocolate bites. 
We got kind of hungry from just hanging around so it was time for tapas! These are the delicious recipes we got. Bread with Chorizo.
Patatas bravas with sausage. This one was my favorite from the 3.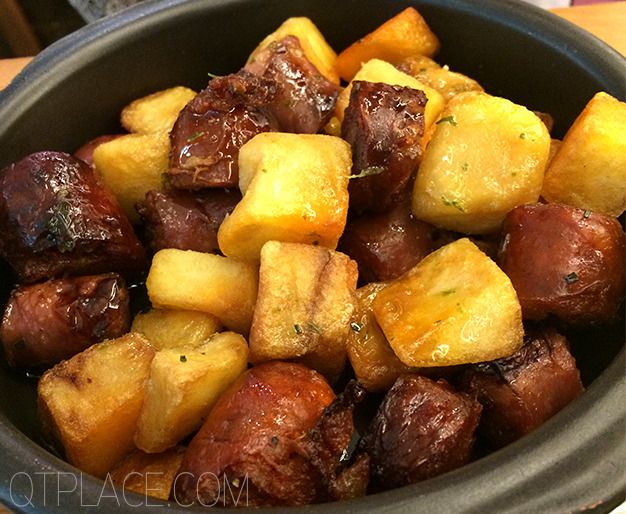 Potatoes with squid and mozzarella. This one tasted a bit different because of the combination of squid and mozzarella but it tasted good as well. 
A picture of the last evening. We went to the beach near our hotel and decided to grab some amazing food for the last time. I just had to take a picture with this cute little palm tree. 
We wanted to visit the beach again and just relax before we went home. We got up very early and decided to chill and lay down before we had to head back to the hotel and catch our flight. This was the perfect ending of our vacation and I'm definitely missing the beach at the moment.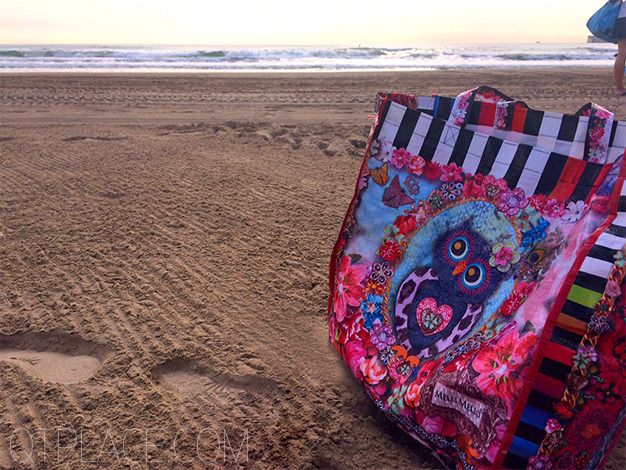 The last view of beautiful Valencia. We had an amazing time and Valencia is definitely a place to visit.