Antwerp! My boyfriend and I went to visit Antwerp about a week ago. Antwerp sounds like a very fun city when it comes to shopping, but is there anything else you can do in Antwerp besides shopping? I looked on the internet to search for some fun activities and than Aquatopia popped up! We decided to give it a visit in the morning.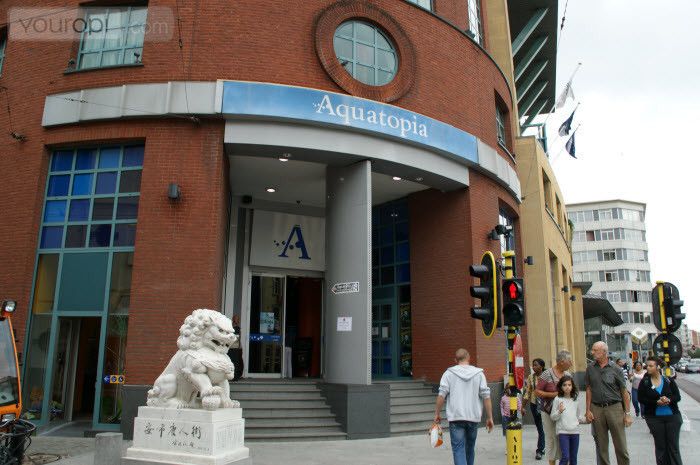 bron
Let's start with the attainability. The location is perfect because it's a 3 minute walk from the central station in Antwerp. No need for long walks, getting a bus or sitting in the train. A thing that made both of us very surprised and happy because we knew that we would have more time to do more fun things that day. If you're planning on going to Antwerp with the car, there is a Q-park close to the Aquatopia building and you even get a 25% discount!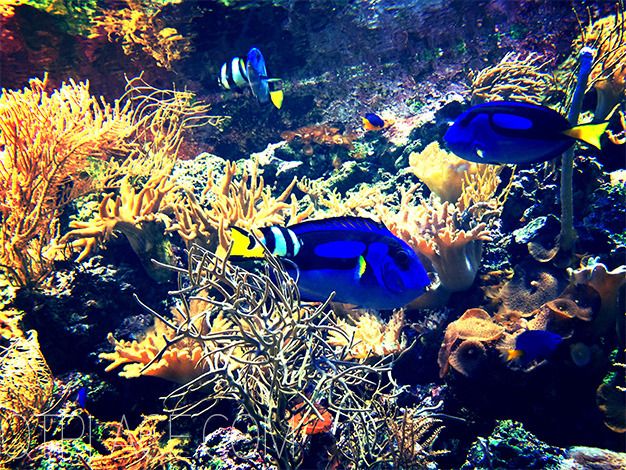 We decided to visit Aquatopia around 10:00 am in the morning. I have to say that it was already crowded at that time. Mostly because it's also the perfect time for children to visit the place. It's open every day from 10:00 am till 18:00 pm. The last chance that you're able to get in is till 17:00 pm.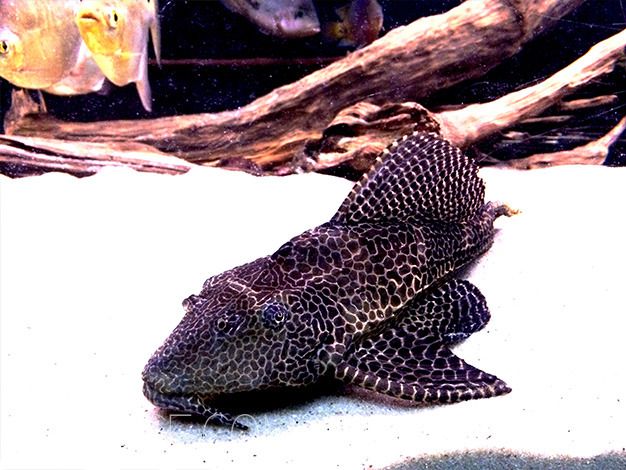 The price. You're able to get your tickets online but there is also a checkout desk at the place it self. We decided to get our tickets there. The line for getting the tickets wasn't that long around that time. I think we waited for 3 minutes. I'm not sure how the lines are going to be around a later time. I think that the prices were ok. Not very expensive luckily! A ticket for a child between 3 and 12 costs 8.50 EURO. For a child above 13 years and adults 12.95 EURO. You also have other deals which you can find on the website.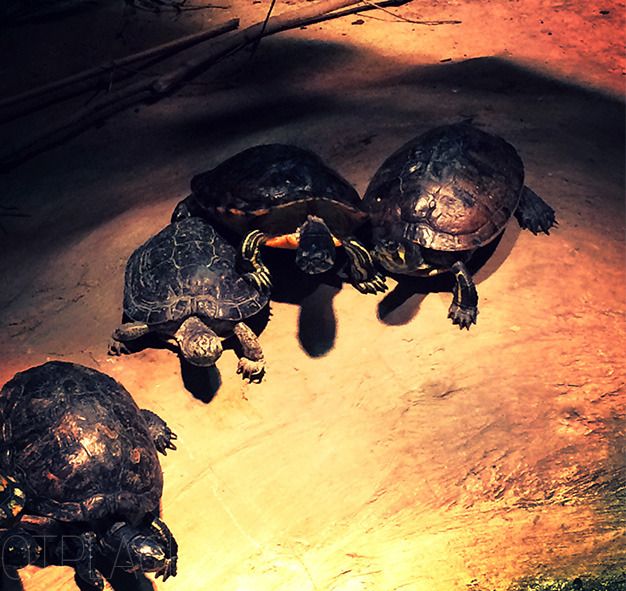 The entrance starts with a few fishes, some frogs and insects. Me, myself is not a big fan of the insects at all so I didn't have any thoughts of taking a picture of it. But it was pretty interesting to see the different kind of frogs. Most frogs were hard to find but we learned a lot from the information next the boxes.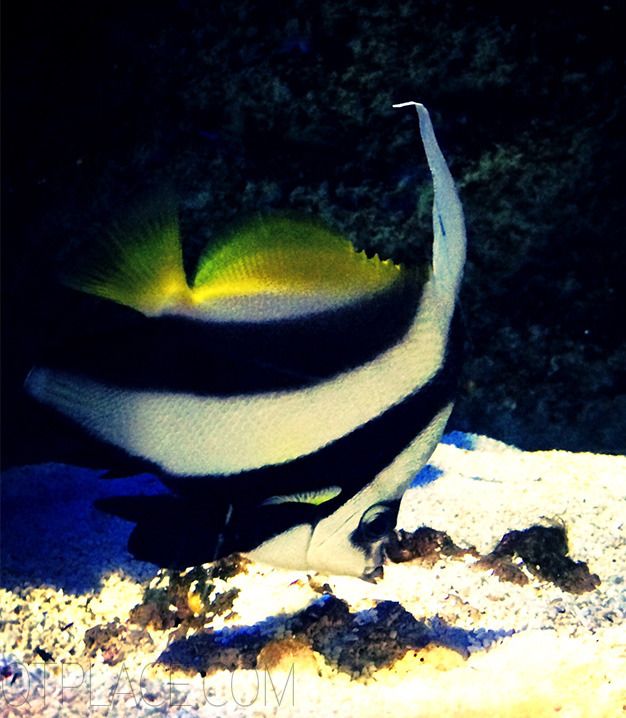 Beside the fishes, there were also snakes and Iguanas. They were placed together and I think it looked very beautiful. There was also a man giving a "show" with a snake. Pretty interesting for the little kids and he even let everyone touch or hold the snake.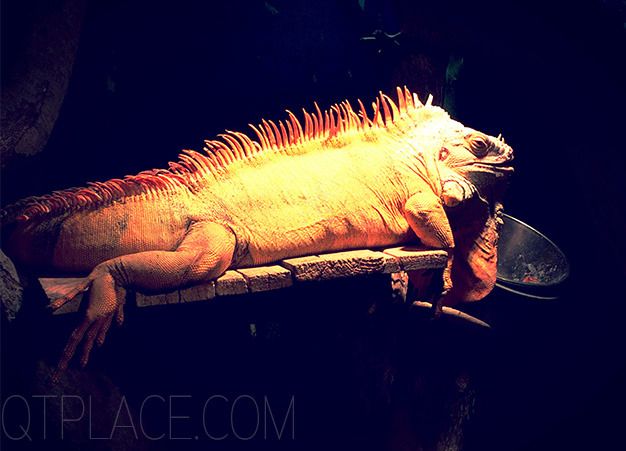 There are "7 different worlds" in Aquatopia. You have; The oceans, lab, swamp, rainforest. mangrove, coral reefs and the submarine. I think the most fun part was the oceans part. I will tell more about it at the end of this article.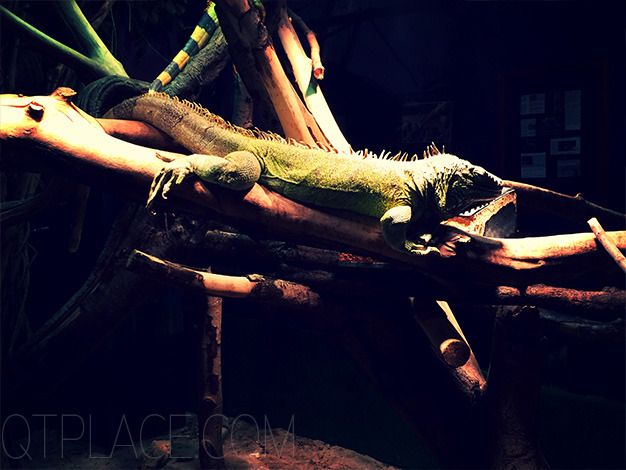 After seeing all the small fishes, frogs, reptiles and insects, we went downstairs to go to the oceans. There were a lot of big fishes. Even fishes I didn't know of! One of the most beautiful fishes/sharks was this little (*uhuum BIG*) guy over here! The way he moves looks so beautiful. It was hard to get the perfect picture because these animals are definitely NOT on the slow side.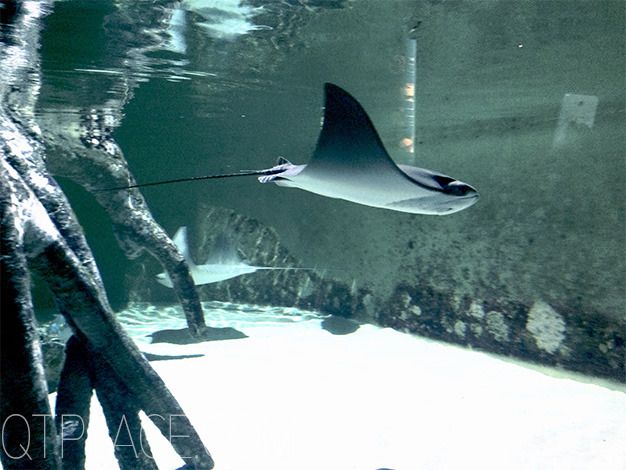 There were also other big fishes and reptiles in the "ocean world". The ocean world was very big and it was even above all the people. It was such a funny and weird idea that there were fishes swimming above you.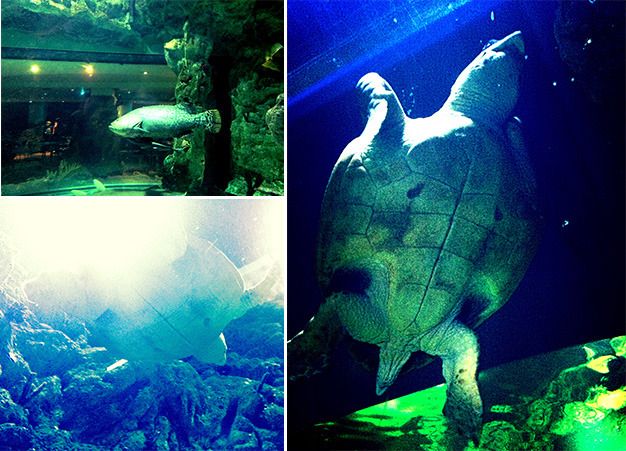 So what was the most beautiful moment of that day? My boyfriend really likes tortoises and there was this tortoise staying with us the whole time. When we were downstairs we saw the tortoise swimming circles over and over again. When we went up it seriously looked like the tortoise was following us. It stayed the whole time and it even looked at us. I said; "I now understand why you like tortoises so much" My love for tortoises has grown now as well.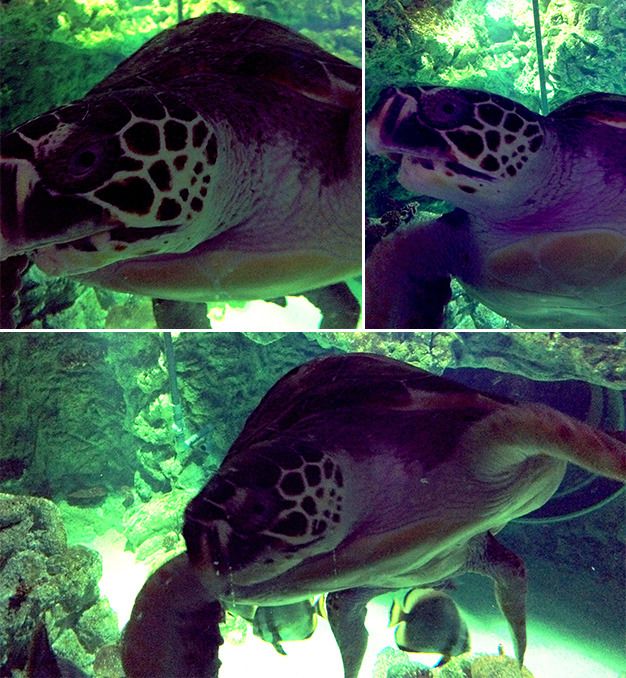 So what did we think of Aquatopia? I think it's such a fun experience to visit it! Want to relax? It's definitely a must-do thing when you go visit Antwerp. We had so much fun together and I think this is also a very nice place for kids to visit.